How We Got Started | Cottages for Rent PEI
Our PEI Cottages have been operational for 43 years here at Lord's Seaside Cottages! It all started back in 1977.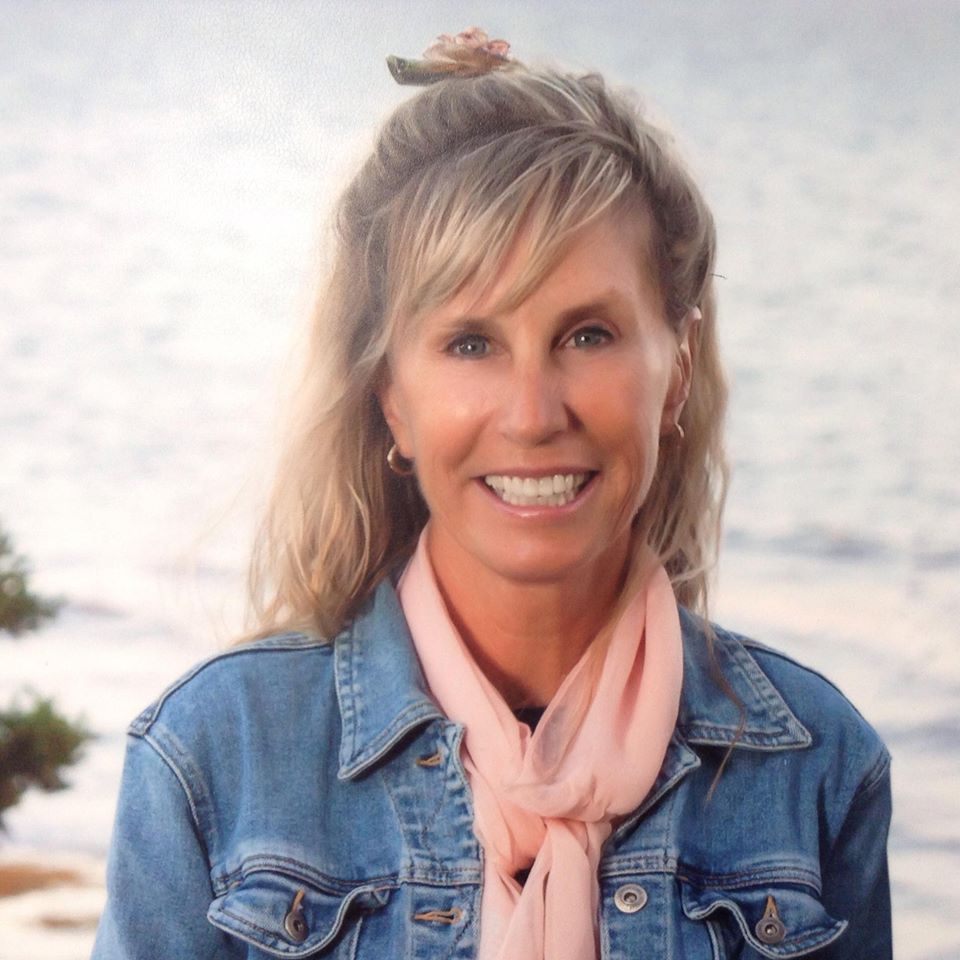 My name is Elayne Lord and I am the owner of Lord's Seaside Cottages. We have been in the PEI cottage business for over 43 years. It all started with my mother and father, Warren and Shirley Lord, back in 1977. Wow, that seems like a very long time ago, but I remember it like it was yesterday. I guess time really does fly when you're having fun!
Believe it or not, the laundry room that is currently located on the property was one of our first PEI cottages for rent. In the mid-'60s, Newfoundland was at a critical stage for employment. Island Farmers were given Government grants to hire Newfoundlanders for seasonal employment during cropping time. All farmers who were awarded grants had to offer accommodations and meals to qualify, so the "Bunk House" was built for this purpose.
Over the years, workers came and left. Eventually, the grants stopped, and so did the work. The Newfoundland workers never returned, except for my father's faithful sidekick, Terry. In fact, Terry stayed at the Bunk House year-round. The pay wasn't great, but my dad gave him what money he could and kept him housed and fed. He eventually left and returned to Newfoundland in the early '70s when he met his wife and started a family. Since the Bunk House was no longer being used by Terry, it was moved to the shore on skids and pulled by dad's tractor in the early '70s.
Now, let's be clear - this PEI cottage certainly wasn't fancy, but mom and dad had the best times of their lives there! It was equipped with the basics including a bed and a portable toilet, and they also used a truck battery to keep it lit in the evening. Could you imagine staying in something so basic these days? I know I couldn't, but mom and dad truly loved every minute of it.
History of Our PEI Cottages
Cottage #0
In 1977, mom and dad purchased their dream cottage, which is now known as cottage #0. It was beautiful! Believe it or not, it took 2 years to hook up the water/septic and to attach the skirting. Needless to say, it was a lot of hard work, but also a lot of laughter and great memories that went into the development of that cottage. In 2015, we replaced the flooring, added pine to the master bedroom and bathroom, and renovated the kitchen

Cottage #1
In 1980, my Great Aunt Charlotte Bagnall was selling her trailer, so mom and dad purchased it. They installed new windows, flooring, and a roof. After a lot of hard work, PEI cottage #1 was born. It received further renovations in 2008 with the addition of a large patio door as well as kitchen & living room updates including new furniture!
Cottage #2
In 1982, my father, Warren, purchased another cottage for the shore front property for just $2,000. He actually made the purchase without consulting my mom (oops!). It didn't take long for mom to come around, and soon they found themselves cleaning the unit and working night and day to make much-needed repairs including replacement of the paneling on the walls. However, all their hard work was not in vain, as they were soon able to rent it out to others. In fact, it rented for $235 per week and this is now known as cottage #2. In 2009, the cottage was gutted again and rebuilt into the luxury cottage we offer today!

Cottages #3, #4, #5, #6, #7
In 1992, mom placed a bid on 5 prefabricated schools. The baby boom was over and the government was selling now empty buildings as a result. Well, Mom unexpectedly won the bid by a $1. Of course, dad didn't know she had even bid at all. In a way, the score was even now in terms of those unexpected new unit surprises they seemed to be so fond of, haha!
Renovations to the newly added PEI cottages started early in spring. Decks and roofs were added, and partitions were put in place. They were busy getting it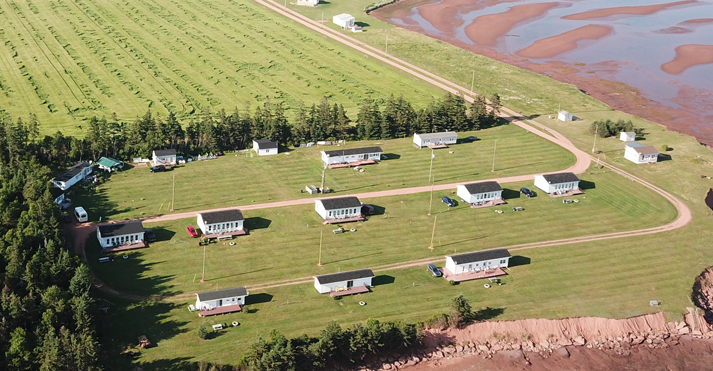 ready before the summer months. I remember my dad often joked that guests were waiting outside while he installed fridges and stoves.
Over the years, upgrades and improvements were just part of the norm. Every spring, there would be new flooring, windows, paint, or upgrades to furniture. Our family worked hard to create an amazing place for our guests to visit. These PEI cottages for rent are now known as 3,4,5,6,7.
Unfortunately, my dad became ill and he and mom had to move to the house for the remainder of his summers. It was then up to me to run the business. At that point, I had 7 units to maintain and keep rented during the summer months. I used cottage #2 as my sleeping quarters so I could continue to operate and grow the business.
Cottage #8 and #9
I was on a renovation roll and was loving every minute of it! Before long, I wanted to grow the business and add even more cottages, so I bought a unit to live in and rented cottage #2. Over the years, cottage #8 was completely gutted and renovated (now my largest cottage). Interestingly enough in 2016, my neighbor was retiring from the tourist industry so I also bought her cottage and renovated it, which is now cottage #9.
At present day, Lord's Seaside Cottages has 10 units for rent in Prince Edward Island! We would love to have you join us this summer, so make a reservation!